The Global Winds Corporation of Pest Off! was established on April 15, 2003. Emerged as one of the fastest-growing companies in the Philippines. Focused on the importation and distribution of superior quality and best value for money products.
Currently serving Supermarkets/Groceries, Department Stores, Drugstores, Hardware Stores, Hotels, and other Institutional Markets. Our goal is to improve the quality of life of our consumers by benefitting from the superior quality of our products in the Pest Control Category.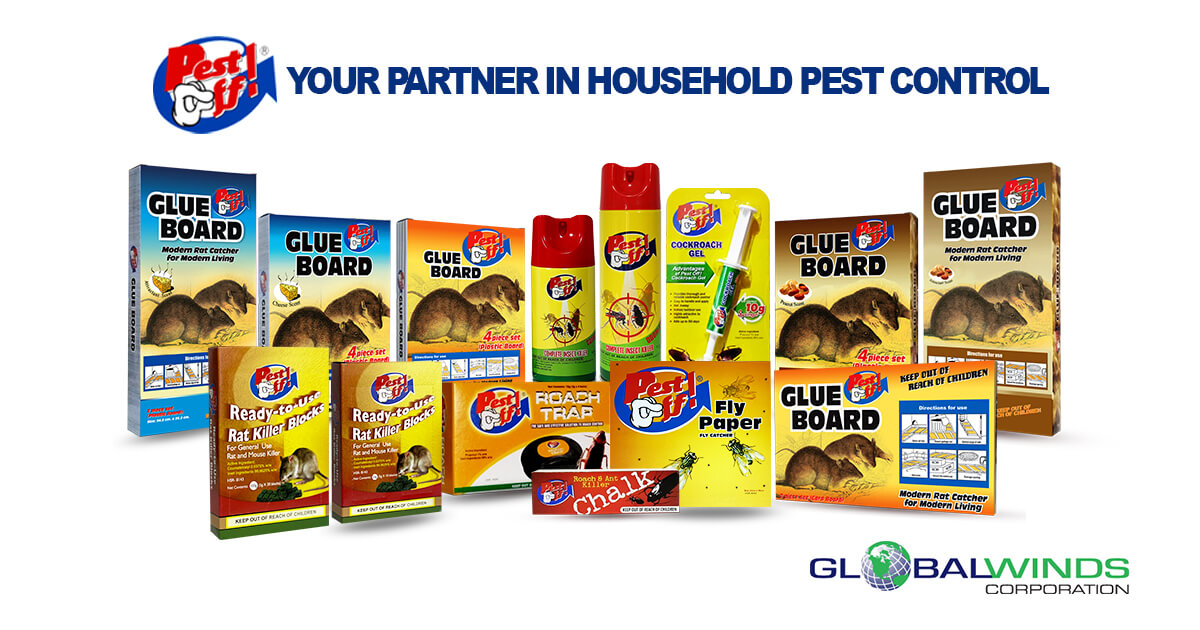 To become a major player in the Philippine Importation and Distribution Business, recognized by both Local and Multinational Fast Moving Consumer Goods (FMCG) Companies, as a highly professional and reputable organization.
Global Winds Corporation imports and sells world class quality products in a manner that is continuously satisfying to our customers, business partners, employees, community, and stakeholders.