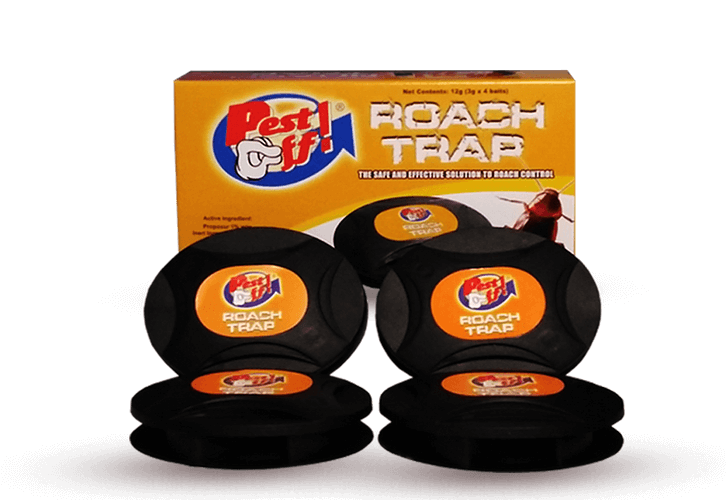 Highly Effective Advance Roach Eliminator, Cost-efficient that will last up to 3 months
Convenient to use
Place these roach traps in places where cockroaches are residing
Under the sink, in the kitchen, near garbage bins, or inside your stock rooms and attics.
It has a firm plastic unit with 4 bait openings.
Contains a special bait feed where roaches are highly attracted to.
As far as 1-meter radius attraction.
Direction for Use:
Place the product in areas where cockroaches are commonly seen like the kitchen or garbage area.
Precautions:
Read the label before use.
Wash hands thoroughly after handling.
Do not eat, drink or smoke when using this product.
May be harmful if swallowed, in contact with skin, and if inhaled.
Toxic to aquatic life.