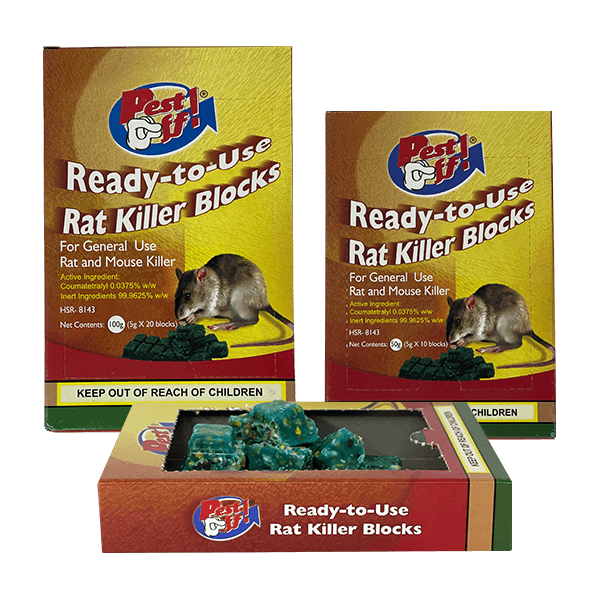 Ready To Use Rat Killer Blocks
A rodenticide used for eradicating serious rodent infestation. It is very effective because it is made out of rice and cornflour, making it more attractive to rodents.
Available in 50grams and 100grams.
Directions for Use:
Remove the perforated part of the box
If available, wear gloves or use your hands to break the blocks
Place the rat killer blocks inside the box which will be the bait station
Wash your hands thoroughly
For rats, place bait station 15 to 50 feet apart; for mice, intervals should be closer.
Avoid moving bait stations because some rats have reactions against moved objects
Change baits every 4-6 weeks. Moldy or decayed baits are unattractive to rats and mice
Maintain an uninterrupted supply of fresh bait until signs of rat activity ease.
Precautions:
Avoid contact with eyes, skin, and clothing
Do not eat, drink or smoke when handling this product
After handling the product, wash thoroughly
Avoid release to the environment
Do not place bait where domestic or farm animals can reach them.
Harmful and may cause long-lasting effects to aquatic life