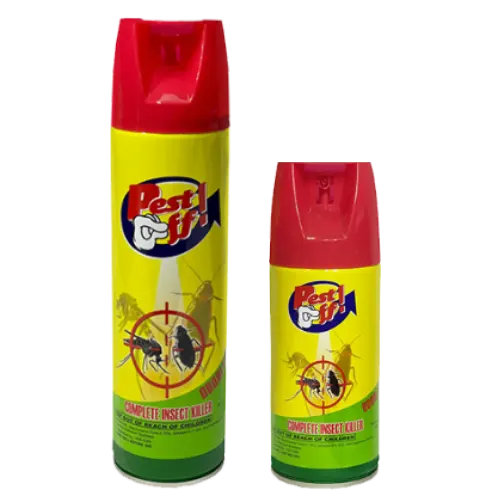 A specially formulated odorless aerosol spray.
Kills any flying or crawling insects such as cockroaches, mosquitoes, houseflies, fleas, and other insects that cause many diseases.
Drives crawling insects out of their hiding places and eliminate them.
Direction for Use:
Close all windows and doors.
Directly spray on crawling and flying insects.
Spray in hiding places, sinks, and other places where insects live.
Spray a few seconds or until wet.
Do not re-enter the room for 30 minutes.
Precautions:
Avoid contact with skin, eyes, mouth, and nose.
Do not spray on food, utensils, and tables.
Do not spray on humans, room with babies, or directly on pets.
After using, wash hands thoroughly with soap and water.
Harmful if swallowed
Can is pressurized, do not puncture.
Do not reuse containers when empty.