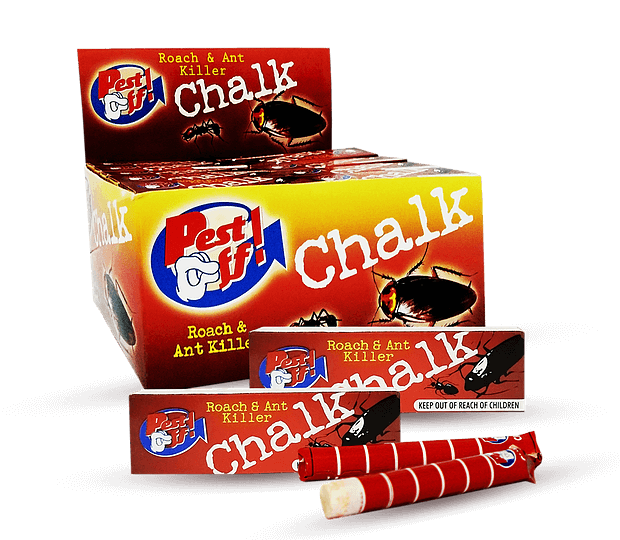 Best used in hard-to-reach areas where these pests live and hide in your home.
It is easy to use, just draw visible lines along with the corners of the kitchen cabinet, around a rubbish bin, or along with the roach and ant's trail
Direction for Use:
Draw lines on areas where insects are frequently hiding. Reapply when erased to keep insects away.
Apply the Pest Off! chalk in hard-to-reach places.
Precautions:
Use only as directed. Keep out of reach of children. Store in a safe and dry place away from food, beverages, and animal food. Avoid inhalation of dust or powder. Avoid too much skin contact.