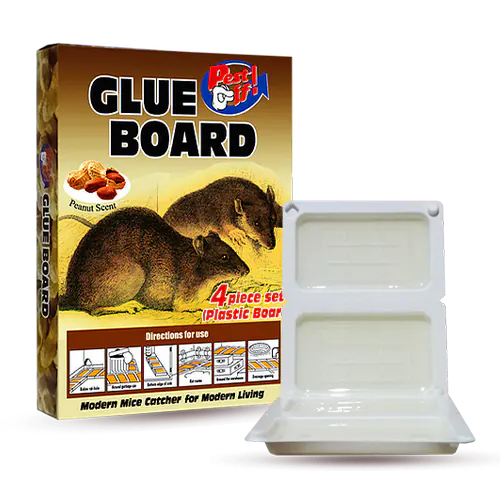 Glue Board 4s – Plastic, Peanut Scent
Plastic Glue Board 4s is designed to catch mice and other small rodents. It is placed where rodents are frequently seen near its borrow and places where it usually runs through. Plastic Board 4s is available in 3 variants for attracting rodents to the trap.
Directions for Use:
Place Glue Boards in areas where rats normally appear at night.
To strengthen its hold on rats trapped on the Glue Board, apply adhesive tape on both sides of the board to prevent the board from moving.
Precautions:
Do not place Glue Board on sandy areas or where specks of dust and dirt are prevalent. Dust and sand particles could affect the strength of viscosity of the Glue Boards.
Keep it away from the reach of children and pets.
Dimensions